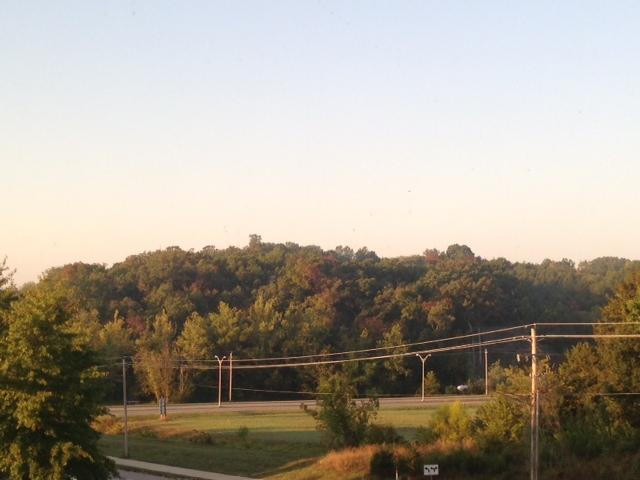 As we enter a new season of the year, we tend to think about changes and new beginnings.  Fall is such a beautiful time with gorgeous weather and exciting events in our area.  We do live in the MOST beautiful town in AMERICA!  And Jefferson City is exceptionally beautiful in the fall.
At Gassen Dentistry we have made a few small changes that we are hoping will improve our patients' experiences and interactions with our offfice.  We are fortunate to live in this beautiful town full of unique, caring individuals.  It has been a pleasure getting to meet so many wonderful people from Jefferson City over the years.  We are using social media as a way to interact more with our amazing patients and get to know them better.  You can follow us on Facebook to see what we are posting as it relates to dental health or just for fun.  It has been a great way to connect with the fun patients we get to meet everyday in the office.  (But in a slightly more relaxed atmosphere, since on Facebook there isn't the sound of the suction or handpiece running!)  We would like to say thank you for being our friend on Facebook with a small gift.  So, let us know at your next appointment that you have "liked" our Facebook page and you'll receive a free lip balm.  We already have over 100 new friends!  We are so grateful for our amazing patients that make coming to work FUN!      www.facebook.com/gassendentistry
Also, we have recently started an account on Pinterest.  Pinterest is a fascinating place to see tons of new ideas and learn new things.  There is a lot to learn about teeth!  :)  We will pin a variety of content, from healthy recipes to the newest technology in dentistry.  Check out our page and see what's trending in dentistry...     www.pinterest.com/gassendentistry
We hope to engage with our patients in fun, new ways by using Facebook and Pinterest.  We realize you have many friends, but you may want to just learn something new about your dental office too!
You know what else I love about fall?!  (well, honestly all year long...)  Coffee from Starbucks!!!!  Refer a friend just as wonderful as yourself to our office and we will send you $5 to enjoy at Starbucks.  Thanks for being the best patients and have a happy fall!